You are here
TOP #HALLOWEEN PARTIES 2019: Taiwan (Be Somebody Festival)
One of the most anticipated holidays of the year is coming and clubers around the world are planning how they will spend the most mysterious night of the year!
#DJANEMAG decided to provide you with a list of top #Halloweenparties and events around the Globe to help you with this hard choice.
A new Chinese festival Be Somebody Festival is held during Halloween week.
The name of the festival speaks for itself, featuring parodies of popular DJs Steve Aoki, Skrillex, and Armin van Buuren.
In place of Skrillex will be Skrelax; in place of Steve Aoki - Steve Aniki ; in place of Armin van Buuren will be Armin van Bullsxxt.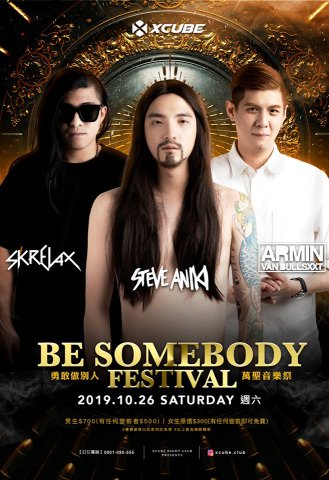 Where: X-Cube Nightclub in Taiwan
When: October 26