You are here
Sonar Hong Kong is the east-Asian edition of the famous Barcelona-based electronic music festival.
Respected by music fans the world over for its eclectic lineup, high-quality production and unwavering support for legendary and pioneering electronic artists, Sónar represents another major coup for Hong Kong's cultural scene. Linking music, creativity and technology, Sónar has a well-earned reputation for uniting electronic music lovers and creative people from different disciplines and communities, offering a unique platform for cultural collaboration.
The festival, which was launched in Barcelona in 1994 and has gone on to host a diverse array of music and creative technology innovators every year since, will take place at the Hong Kong Science Park again in 17th March 2018.
For the festival's Hong Kong debut, audiences can look forward to an expertly curated mix of established artists and hotly tipped emerging talents, and diverse performances ranging from live acts to DJs, and dance-floor-driven sets to experimental electronica.
On the creative technology side, the Sónar +D - Congress of creative technology features a series of technology-centred activities, including Workshops, Talks, an Expo, Virtual Reality and New Media for creative communities, presenting a unique opportunity for people to exchange ideas and explore the spaces where creativity and technology meet in a fun and inspiring environment.
Venue: Hong Kong Science Park, Shatin, New Territories, Hong Kong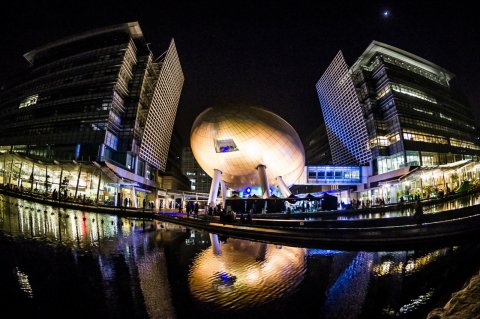 Providing the ideal local setting for Sónar, the Hong Kong Science Park echoes the essence of the festival, providing a space where creativity and technology meet in a fun, creative and inspiring environment.
Sónar Hong Kong will play out across five performance stages (indoor and outdoor) alongside a myriad of further elements and locations across the park, all combining to make the Sónar proposition uniquely wonderful.
Set against the Tolo Harbour in Tai Po, Sónar will provide transport to and from the venue to make the destination as convenient, enjoyable and accessible as possible.
For more info and tickets follow: https://sonarhongkong.com
Sónar Highlights 2017 video available on DJANEMAG.TV!