You are here
S2O MUSIC FESTIVAL in CHINA !
WHAT'S S2O ?
IT'S HOT, IT'S WET, IT'S WILD! DRESS FOR BATTLE AND GET SOAKED IN THE WATER SPLASHING MADNESS OF THE S2O TAIWAN MUSIC FESTIVAL.
TAKING PLACE THROUGH ALL 2 DAYS AT DAJIA PARK. S2O IS THE WETTEST MUSIC FESTIVAL IN THE WORLD, FILLING THE WARM TAIPEI NIGHT WITH BLASTS OF COOL WATER, PULSATING BEATS FROM THE WORLD'S TOP DJS AND ONE OF ASIA'S MOST AWESOME AND BIGGEST PRODUCTIONS.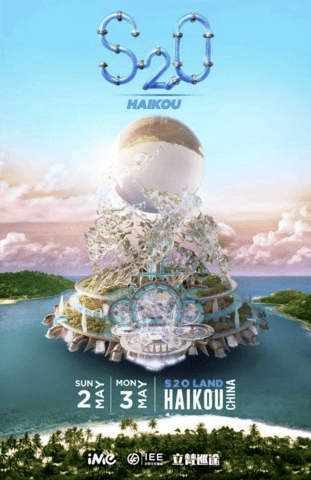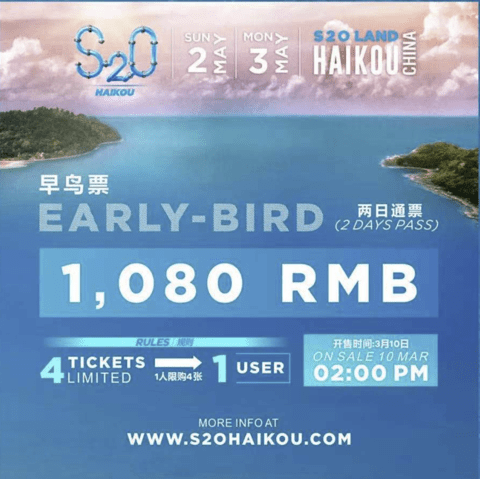 Hello China boys and girls, the world's wettest party is crossing the sea and coming for you! See ya at Haikou! 
Don't forget to follow 
 for more details!