You are here
READ NOW! EXCLUSIVE INTERVIEW WITH DJ YAKO KIT!
 Born and raised up in Hong Kong, DJ YAKO KIT is one of the hottest female in Hong Kong. She stared her career since 2010. She was perfecting her blends with dreams of perusing a career in the music industry and she become actively involved in the nightclub scene.
She has acquired legendary status for good reason, starting the career as her style evolved with the various musical genres included: Trance, Progressive House, Big Room, Drum & Bass, Dub step, Dutch House, Electronic Dance Music (EDM), Tech House. 
DJANEMAG: Hello! We are happy to interview you. At first, tell us please how did you start Djing?
YAKO KIT: That's a accidentally opportunity, one of my friend want to learn for dj, but she feel nervous to go alone. So she asked me to go together . After few lessons , she give up and I stayed. ​
DJANEMAG: When and where was your first experience for public? ​
YAKO KIT: My first experience for public was on Nov, 2010. I worked for a street dance show at the Main Street call Sai Yeung Choi Street in Mong kong, Hong Kong. There's lot of people stand over there and dance many difference style together. Also some tourist and child stay with us , it make me feels like music can combine all people no matter who you are and where you from, if you enjoy on it , no need to say a word just move and dance.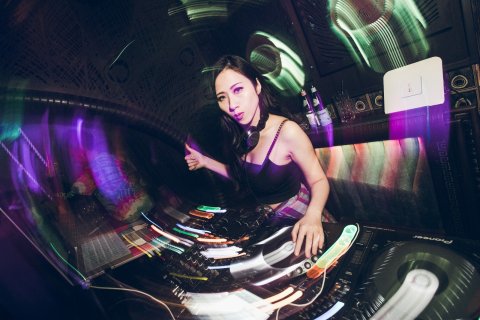 DJANEMAG: What was the coolest club or festival you worked at ? Is there any festival or music event you dream to perform?
YAKO KIT: The coolest club I worked at was a club name Fovea, it's located he main building at Lan Kwai Fong, Central, Hong Kong. I was a resident DJ there. Fovea also arrange many special event like U.K university student party, Bubbles party and also Top 100 DJ parties. I had a lot of unforgettable memories and terrific experience with the other awesome Dj during everyday i worked.
DJANEMAG: What do you think about Djanemag ranking ? Does it influences to your popularity ? ​
YAKO KIT: Actually is my first year to join Djanemag ranking.Yes, I totally agree the ranking can influences the popularity. From now many parties, club and gig reference the ranking to choose their favorite dj to spin, its very useful. So don't be shy to vote your Top Dj, also I hope this interview can let more audience know who am I. ​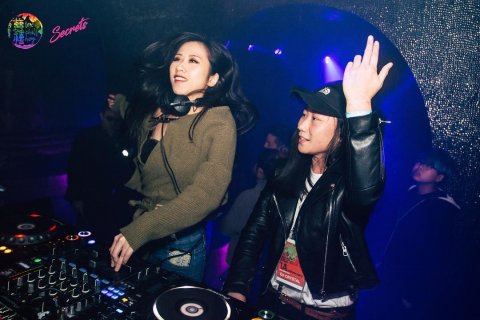 DJANEMAG: What do you think when people say that Djing is man world? ​
YAKO KIT: I think people said that doing is a man world mostly because at the past, many famous dj in the culture used to be a man. That's why they illusion man more prudent and reliable. But now time change already, Women can do whatever man does for djing. We also have difference skills, flow and personal style. Especially everyone are unique. ​
DJANEMAG: Can you tell what qualities should Dj gains that will be popular in future?​
YAKO KIT: Dj should practice more, Go for some big party to feel the ambience. And the most important thing are listen more music genre. Do more and speak less.​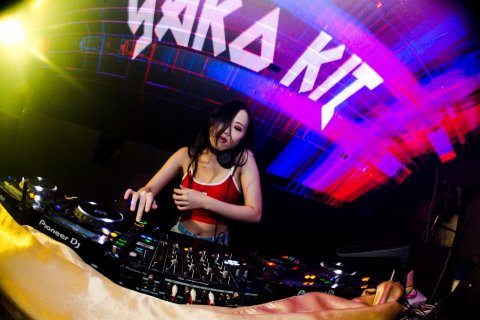 DJANEMAG: What about your future plans and gigs? Maybe you are going to play at some cool event or festival? Where can we enjoy your show live?​
YAKO KIT:  I`m going to rest for a little while maybe one month for vacation in China. Let's party again on 2019. Stay tuned and I will update my news on Facebook and Instagram. Please feel free to follow them. I usually spin at Hong Kong. Just come and check me out, say hi to me when you guys see me at the club or event. Welcome to have a drink and take a picture with me too.
DJANEMAG: Do you follow our top100djanes rating and what advices would you give us?
YAKO KIT: Yes I follow Top 100 djanes rating one month before. My advices is the voting page is a little bit slow to turn to the success vote Top 2018 page. I kindly hope next year can run faster on it. Peace.​
BE SURE YOU FOLLOW DJ YAKO KIT ACROSS ALL SOCIAL MEDIA ! 
https://www.facebook.com/miuramiyakokit
https://www.instagram.com/yakokit/?hl=ru