You are here
READ NOW! EXCLUSIVE INTERVIEW WITH DJ NANCY!
DJ Nancy has always had a keen interest for all music styles. From the very beginning of her career, ranging from EDM/Electro/Progressive/Tech House, she didn't confine herself to any particular style. 
Over the years, she used the diversity of each of these styles and sought advantage of her various encounters offering her audience a real dynamic and thrilling experience through her unique shows.
DJANEMAG: Hello! We are happy to interview you. At first, tell us please how did you start Djing? 
NANCY: I started DJing for quite a while now. Well since my childhood I was always passionate about music and always had the dream to be able to do work in the music industry. I always could find myself while listening to music at anytime of the day, music is my drug. Then one day I watched one of the music festival on the internet and I was infected by the atmosphere, it gave me chill. At that particular time I realized where I belong. From that day, I decided to go for a DJ school and within a year I was resident in one of the best club in Hangzhou city.
DJANEMAG: Do you think that «deejay world» is men's world? In your opinion is it harder for girl to become famous deejay?
NANCY: No, I would not say that that 'deejay world' is a men's world, because everyone is different and everyone have their own individual technique of mixing. It could be from anyone not related to gender. Indeed, it is difficult for everyone to become a famous deejay but not impossible, it needs a lot of effort and be passionate about music. To make it simple, it requires a solid mixing technique and a good musical taste.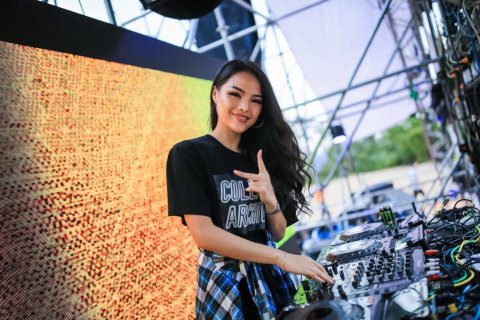 DJANEMAG: Describe me your feelings when you play music?
NANCY: In fact I love the adrenaline rush especially when there is the musical interaction with the crowd. The feeling is beyond explanation, because I basically live in the bar almost everyday. I am both a resident DJ and also go for gigs. The combination of multiple forms and harmonious coexistence is a piece for me. I somehow feel I was born to be a DJ and the interaction with the crowd is mindblowing.
DJANEMAG: What was the coolest club or festival you worked at ? Is there any festival or music event you dream to perform?
NANCY: I would say I had a gig in Australia, Melbourne, it was one of my best gig. It was a full house and around 500 people waiting at the entrance. The crowd was amazing, the response was great. People shouting your name, it was crazy good. It was the crowd energy that keep me going on.
I guess it's the dream of any DJ to be able to play in festivals like ultra music festival, Tomorrowland, Electric Daisy, Sunburn, Movement, Mysterylandetc..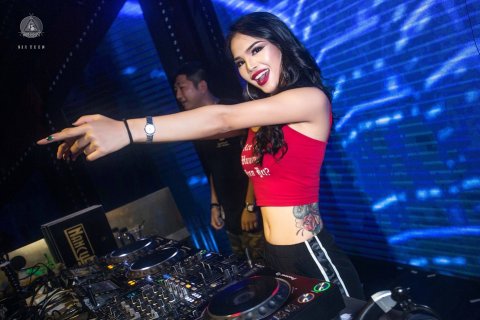 DJANEMAG: What advice can you give DJs who just begin their career?
NANCY: Most importantly is step out of the comfort zone, walk out of the original imagination, take it slow and do it stepwise. Constantly challenge yourself. Keep listening to music to broaden your base knowledge which will be helpful to create your own style.
DJANEMAG: What music have you listened to today?
NANCY: Well I listen to almost all the type of music, I do not restrict myself to a particular type. As for  working as a DJ, I concentrate more into EDM, hardstyle, psytrance, and a bit of jungle terror.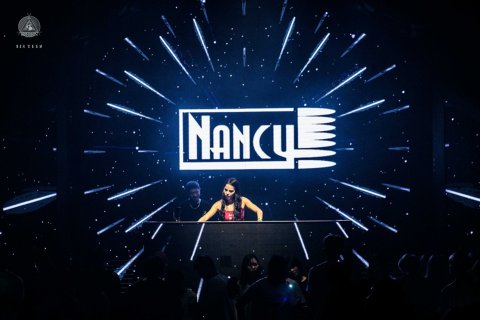 DJANEMAG: What do you think about Djanemagranking ? Does it influences to your popularity? 
NANCY: The Djanemag ranking is really good, it is helpful to motivate the Dj to become better and to achieve more. Also for gigs, companies and clubs can choose from the ranks and rating.
It definitely influence the popularity as you been giving a number out of quantity. You have been given a number out of a bunch of people, it definitely influence the popularity as the vote cast is based on popular votes.
BE SURE YOU FOLLOW DJ NANCY ACROSS ALL SOCIAL MEDIA AND DON'T FORGET TO SHOW YOUR LOVE AND SUPPORT AND VOTE FOR DJ NANCY AT TOP100DJANES.COM!