You are here
READ NOW! EXCLUSIVE INTERVIEW WITH DJ MISTREZZ C!
Sassy Mistrezz C is one of Hong Kong's most prominent female DJ. Her artistic open format flair has taken her tour all over Asia with the Hennessy Artistry series, rocking dancefloors in Taiwan, Macau, China, Malaysia, Thailand, Singapore and Cambodia. Apart from helming the decks in trendy venues in Berlin and London, the most notable international fashion brands have not let her go unnoticed; Dior, Ports 1961, Cartier, Diesel, Reebok, Versace, Vivienne Westwood and Yves Saint Laurent are amongst the fans that have chosen her to perform at their events.
DJANEMAG: Hello! We are happy to interview you. At first, tell us please how did you start Djing? 
DJ MISTREZZ C:  I have started DJ in 2010. It've all started with the influence I've had with the DJs I've booked while I was the marketing for club. At first, it was just for fun, but then I've realized how much I've enjoyed it, so I've purchased my first pair of deck and started taking professional DJ lesson.
DJANEMAG: When and where was your first experience for public? 
DJ MISTREZZ C: After 3 months of intense practice I've started my first show at the end of 2010 at a local club in HK. And for the whole first year I've been doing warm up for other DJs 6 nights a week which gave me the opportunity to understand the crowd and picked up different skills from other DJs.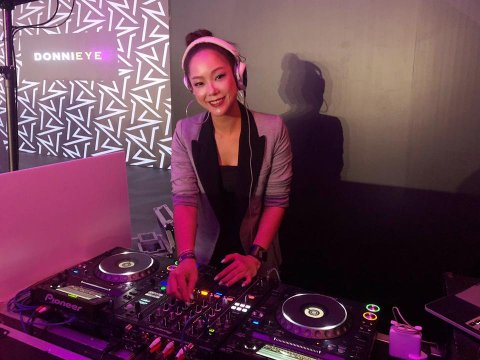 DJANEMAG: What style of music do you play? What style of music do you listen at home?
DJ MISTREZZ C: I'm an open format DJ, mostly into Hip Hop and House music. I listen to a lot of Hip Hop, R&B, lounge and soulful house at home.
DJANEMAG: What was the coolest club or festival you worked at ? Is there any festival or music event you dream to perform?
DJ MISTREZZ C: There are countless cool parties I've been DJ at. The most memorable one is my first gig in Europe, which was in Berlin, it took a lot of preparation and hard works, as back then it was rare to have an Asian female dj perform there. Lots of pressure and challenge, at the end it turns out to be a great success.  Just like any other DJs, Tomorrowland is always a dream. And I do fancy Wonderfruit in Thailand which is a very different festival to the others.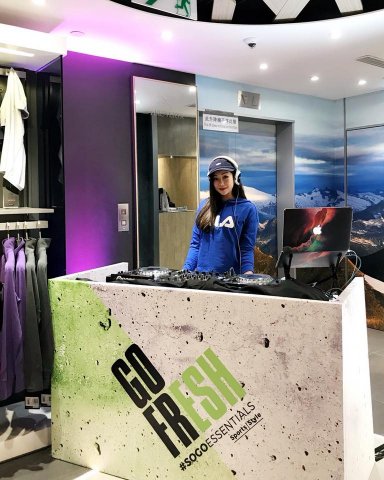 DJANEMAG: How you communicate with your fans on social networks? Do you do it yourself or you have manager  for it?
DJ MISTREZZ C: I manage my own Facebook page, and once in a while I'll upload some of my mixes on Mixcloud and Soundcloud to share with the fans my music directions.
DJANEMAG:  What is your favorite thing to do when you are not working on music?
DJ MISTREZZ C: I travel, seeing more of the world and understand different cultures, which also helps for my DJ career to understand different music in other cultures.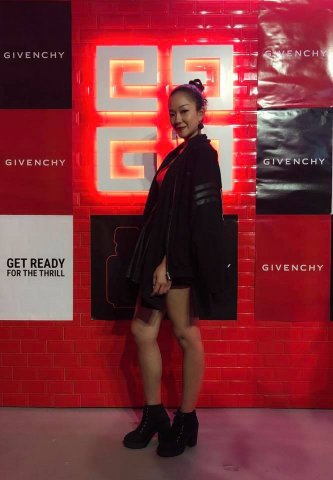 DJANEMAG: What do you think about Djanemag ranking ? Does it influences to your popularity ? Tell please 5 the best female DJ in China. 
DJ MISTREZZ C: It is good to have a ranking for female djs, letting people know female djs are not just about the look, they can be skillful too. I don't know a lot of female DJ, the only one comes to my mind is DJ Ray Ray, she's definitely one of the best skillful female dj in Asia.
DJANEMAG: What about your future plans and gigs? Maybe you are going to play at some cool event or festival? Where can we enjoy your show live?
DJ MISTREZZ C: Recently I've been collaborates with different fashion brands, and I would love to do more, mix and match fashion with music. And looking into Europe music scene, sharing more of my music to an international audience. 
BE SURE YOU FOLLOW DJ MISTREZZ C ACROSS ALL SOCIAL MEDIA!