You are here
READ NOW! EXCLUSIVE INTERVIEW WITH DJ LIZZY
Lizzy Wang (DJ Lizzy) is the most popular female DJ in China, she is the first female Chinese DJ ever performed at Ultra, her outstanding appearance and production techniques of electronic music lead her to promptly raised its popularity in China since he debut in 2016 and build a reputation for her high-energy sets. Her new track "Chasing the Light" was released as the leading track on Billboard presents: Electric Asia 'Best of Asian Dance Music' series across the globe!
Lizzy Wang has performed at various festivals all over continent including Singapore F1 Grand Prix 2018, Jungle Music festival, Zouk at Sea, It's the Ship, EDC China, and ect.
Lizzy Wang has also played at many of the hottest night clubs all over the world such as Omnia Bali, Cubic Macau, Zouk Singapore, Los globos LA, Circle and Mission in NYC, Tiger Tiger in London, and many more all over the world.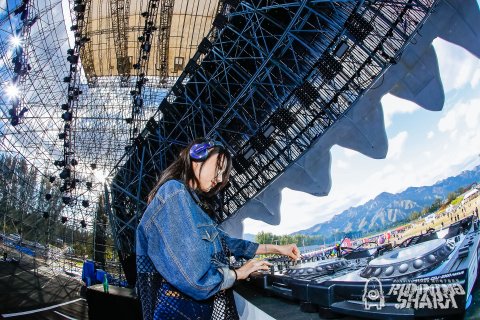 DJANEMAG: Hello, Lizzy. We are happy to interview you. At first, tell us please how did you start DJing?
LIZZY:  I grew up in North Arlington NJ where I lived nearby Newark, where I was strongly influenced by the neighborhood hiphop culture since I was a little girl. When I moved to NYC, I was quickly attracted to electronic music and started to explore all types of music. Naturally, the more I listened the more inspired I was to make my own, and it was soon after I began teaching myself music production through my peers and watching YouTube videos. It was quite exciting because I learned so much in NYC. It was the perfect training grounds for my music talents because New York is home to some of the most influential tastemakers to the best clubs in the world, making it one of the hottest cities in the world for music. I was surrounded by all the best singers, rappers and producers from all over the world, and I was fortunate enough to learn from the best. Having access to the hottest beats and seeing the world's top DJs' performances all the time in the city really helped me to build my knowledge and skills during those years.
When I came back to Asia, I started DJing at a local club in China everyday. I was basically making beats during the day and playing clubs at night, day in and day out. It was a lot of work, but to be honest, it was necessary for me to put in my time as a resident DJ to really understand how to read a crowd and improve my mixing. Without that experience, I wouldn't be able to do what I can do now with the confidence I have.
DJANEMAG: When and where was your first experience for public?
LIZZY:  My first public appearance was on Oct 6th 2016 at Club Dazzle in ShenZhen! Man, I was so insanely nervous, but once my nerves settled and it became all about the music, I knew for the first time in my life this was what I was meant to do, and I wanted to dedicate my life to it. Everything made so much sense.
DJANEMAG:  Your new single 'Chasing the light' was released in Asia recently in Asia, and globally a few days ago. Our Congratulations!!! Did it take a lot of time to prepare it for release?
LIZZY: Thank you very much! It was really exciting to have the opportunity to get on the same album with all the other amazing producers from all around Asia, I was very honored when they told me my track was the leading track of the album. It did take a lot of time to prepare for the release, It was a lot of work, but hard work pays off! ;)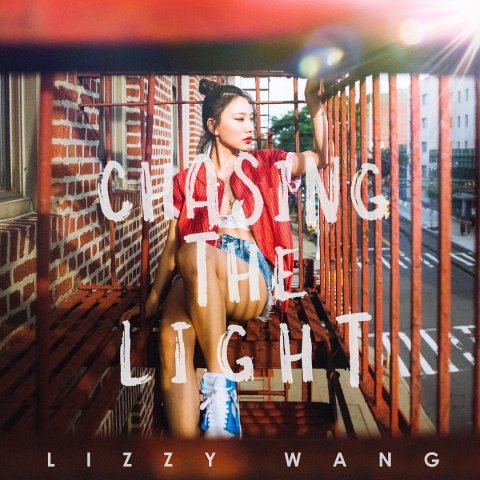 DJANEMAG:  What was the best party in your DJ life? Why did you remember it?
LIZZY: Mad House 2017 by Jungle Events! It was one of the best/biggest indoor venue I have ever played at that time, and it was one of the best crowd I have ever seen in my life. There were 6000 people totally packed in the venue and there still was a huge line of people outside trying to get in. The stage set up was sick and the VJ was just plain insane! It was my first time playing at such a big festival, and the other artists I was playing with were all the top producers/DJs I only heard name of, and KSHMR was Playing at the headliner, I was shocked by his live show. It really blew  me away and gave me insight into how to create an epic live experience for fans.
DJANEMAG: We know you played at Singapore Grand Prix 2018 in September, tell us about the event. You played at such a grand event, were you nervous? What was your reaction when you got a booking request to join this event?
LIZZY: Oh my god Singaporeans REALLY know how to party! The crowd there was insane!! I was really shocked when I first got the booking offer at the beginning, it took me a while to google the booking info a few times to make sure its THE "Singapore F1 Grand Prix" I know of, hahaha~ I was quite excited and yes I was nervous before the show, but once I was on stage and saw the crowd, it was all about excitement and happiness. It was just a great vibe overall, I think it was one of my best shows in 2018.
DJANEMAG: What advice can you give DJs who just begin their career?
LIZZY: Don't hurry! It takes time, both on production and on live performance. Just enjoy the process, enjoy the music, find your own style. A lot of people ask me whats the answer to be a good DJ, I always tell them, "Music is the answer, your music speaks for yourself."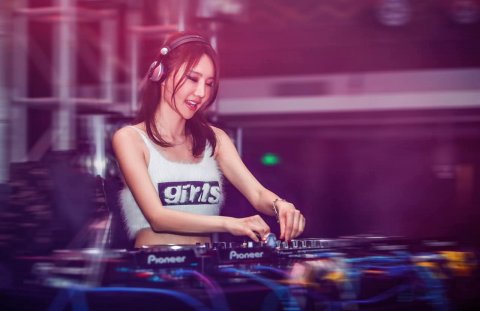 DJANEMAG: What about your future plans and gigs? Maybe you are going to play at some cool event or festival? Where can we enjoy your show live?
LIZZY: I am working on new EP and collabs with Chinese Rappers, I am also trying on different styles because my gemini personality really splits during the day hahahaha! Sometimes I love romantic electro-pop love songs, sometime I wanna get wild with some hard trap!! I know there's all this business stuff about making specific types of music and finding your niche, but I don't think artists should limit themselves to any genre. I just wanna make good music, and believe my fans and I will find each other :)
I'm playing at Jungle Music Festival in early December along with Skrillex, Martin Garrix, Galantis, Rezz, Zomboy, Destructo and like 40 other amazing artists from all over the world are all on the lineup, so I'm super super excited for this one.
I'm playing at EDC Guangdong in late November and I have a few club shows in China. I'll post my tour schedule later on instagram, so follow me there @lizzywangmusic! Hola! Hola!! Hope to see you there!!!
DJANEMAG: Halloween is coming, will you work or celebrate this holiday with friends?
LIZZY: Yesss, I just had my halloween show this Saturday in XiaMen Life Club, it was epic. I will probably dress up this Wednesday again and go on the streets with friends to scare some people! hahaha.
BE SURE YOU FOLLOW LIZZY ACROSS ALL SOCIAL MEDIA AND DON'T FORGET TO SHOW YOUR LOVE AND SUPPORT AND VOTE FOR DJ LIZZY AT TOP100DJANES.COM!