You are here
READ NOW! EXCLUSIVE INTERVIEW WITH DJ KAMA!
DJ KAMA is a mix of beauty and professionalism, one of the most popular female Djs in China. Her attractiveness and stage appeal drive all her fans crazy.
DJANEMAG: Hello! We are happy to interview you. At first, tell us please how did you start Djing? 
KAMA:  I started my DJ carrer after graduating from college. I was interested in electronic music and after I saw performances by Armin Van Buuren and Skrillex, I decided that I could become an excellent DJ and could be popular. I started to learn playing the piano and drums. While working, I encountered many challenges and frustrations. When I was in a downturn, I asked myself: "Who am I?" What am I doing, what kind of life I want, and whether I will be what I want to be." Thinking very hard, I understood the true meaning of life in music, and that I shouldn't give up the business that I love.
DJANEMAG:  Advantages and disadvantages of working as a DJ?
KAMA:  As a DJ, I became more confident. I also met many friends who are in love with music. I also went to many different cities and saw many beautiful places. Sometimes I can be very busy, there is not much time for rest and family, as long as you learn to adjust your life rhythm and state, life is still very fulfilling every day.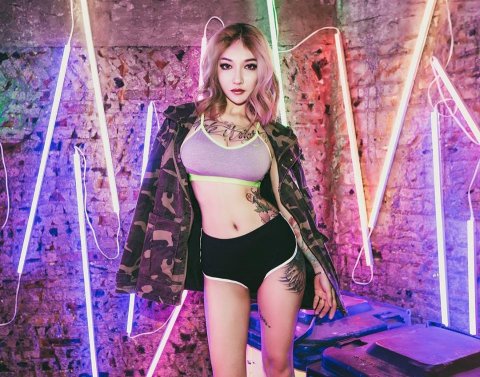 DJANEMAG:  What is the best new technological gadget for DJs/producers?
KAMA: FL Studio is a great production mix software. Rekordbox, Mixed in key is a great DJ assistive software that allows us to be more convenient and flexible in production and live performances.
DJANEMAG: What was the coolest club or festival you worked at ? Is there any festival or music event you dream to perform?​
KAMA:  I have performed in many clubs. The coolest club is the Future Club in Nanjin. MPC Music Festival in China. I dream of one day going to the Ultra, EDC, Tomorrowland, DWP Festival. There are many international big music festivals I like very much.
DJANEMAG: What advice can you give DJs who just begin their career?​
KAMA:  Do your job well, have a solid foundation in professional technology, listen to music, listen carefully to the analysis, think about the content of music, express the meaning, and improve your appreciation and ability of music. Knowing what you want to do is also an in-depth understanding of what the public and the market need.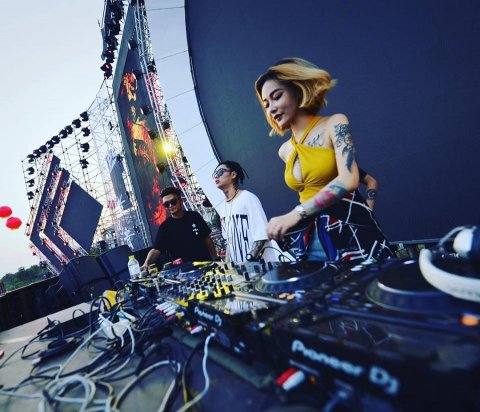 DJANEMAG: What about your future plans and gigs?​
KAMA:  In future, I want to improve my production level, produce my own tracks, and cooperate with many cool producers. I also want to try some instruments at my own performance and enrich my DJ SET. I also hope that I can meet some good companies and platforms.
DJANEMAG: What do you think about Djanemagranking ? Does it influences to your popularity ? ​
KAMA:  DJANEMAG is a good platform, which gives many hard-working female DJs more opportunities, and people around the world are paying attention to the development and progress of female musicians. It also allows excellent female DJs to have the motivation to move forward, gain more recognition in their abilities and more opportunities to show themselves. Ranking has some impact on work and development, but people who are really strong can shine everywhere. If you are a diamond, you can be dazzling in the night or in the mud. We must do our own essential work. I hope DJANEMAG has a good judging criteria for female DJs work, performances, fans, live, style, and voting.
BE SURE YOU FOLLOW DJ KAMA ACROSS ALL SOCIAL MEDIA ! 
https://www.instagram.com/djkamaofficial/
https://www.facebook.com/djkamamusic/