You are here
READ NOW || EXCLUSIVE INTERVIEW WITH DJ KAKA!
Today we want tell you about one of the famous female DJs in China - DJ KAKA!
She participated in hundreds of different types of parties and festivals at home and abroad.
KAKA has performed with ATB, Borgeous, MAKJ, Galantis and many other famous artists. 
Her superb operating skills, unique insights into music and good performance increase the number of fans.
DJANEMAG:  Hello! We are happy to interview you. At first, tell us please how did you start Djing? 
KAKA: I really liked music when I was little, but I didn't know about DJ career at all. By chance, we went to a nightclub to celebrate my friend's birthday. At that time, I saw a female DJ on the stage. That was in 2008, it was very rare to see a female DJ. When I saw her use music to control the audience, I realized that there was a music-related career called "DJ". Since then I was determined to become a DJ. At that time, there were very few ways to learn how to be a DJ in China as there were no schools and no studios. I can only learn through apprenticeship, and my family did not support me. In short, the road to become a DJ was very tough.
DJANEMAG: When and where was your first experience for public? 
KAKA: My first stage performance was in my hometown, Harbin on Christmas in 2008. There were a lot of people in the nightclub. Although I have already prepared the set in advance, I still felt very nervous. Even till today, I can still recall the nervous feeling I had at that time. After the show, I was very excited because I had finished my first performance!
DJANEMAG: What was the coolest club or festival you worked at ? Is there any festival or music event you dream to perform?
KAKA:  The coolest one for me is ULTRA CHINA in Beijing this year because this is the stage I had dreamed for a long time. I performed on the main stage, so I felt very excited! This is a milestone in my DJ life. My bigger dream is to stand on the main stage of Tomorrowland and let more people hear my music! Hahaha!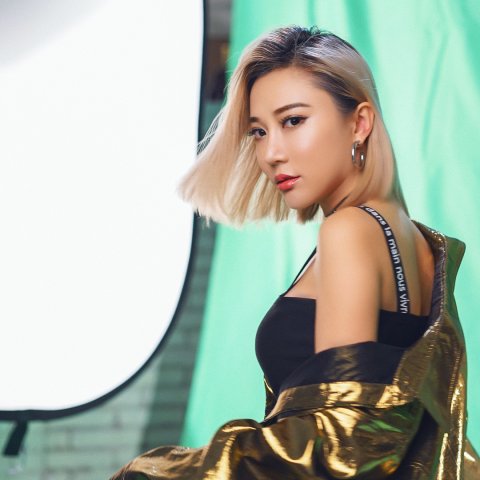 DJANEMAG:  What do you think about Djanemag ranking ? Does it influence your popularity ? 
KAKA: To be honest, China Top List was announced last year, it felt a bit messy during the process, so I had some concerns about the authenticity of the list. However, the final result was fair. This makes me admire Djanemag so much, and I am very honored to be ranked in Djanemag! It makes more people to know me and recognize me.
DJANEMAG: What was the best party in your DJ life? Why did you remember it? 
KAKA: I think the best party is Tomorrowland because it has more than a dozen stages of different musical styles. It lasts for six days, during two weeks, and it can hold more than 10 million people. That is really a very grand and deeply-cultural festival. All those who have been there will never forget. Hahaha!
DJANEMAG: We know you played at  Panda Music Festival , tell us about the event. 
KAKA: Panda Music Festival is an event in the aims of culture exchange and it provides an opportunity for foreign friends who are interested in Chinese culture to learn and experience our culture. I participated in this performance on behalf of China, so I prepared music with Chinese elements because I wanted to let more Australians know what Chinese culture is like. This is a great music festival. After this performance, I also succeeded in winning more fans in Australia.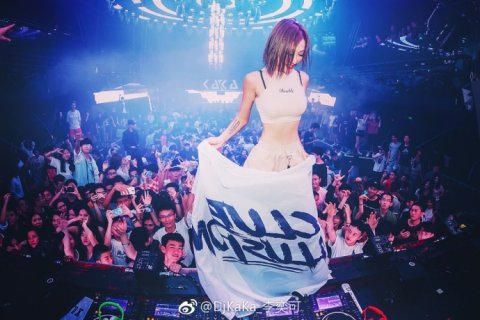 DJANEMAG: You are one of the most popular Djs in China and becoming increasingly popular in the world ? What is a secret of your success ?
KAKA: I think this is related to participating in many Variety shows. I am featured on many popular shows. Someone joked that I contracted the DJ position of all Chinese variety shows. Haha. I think the reason why I was recognized by Variety shows is that I won the Pioneer Dj Contest. After I got the championship, opportunities started coming. In fact, I don't have any secrets, I just keep trying to do what I want to do!
DJANEMAG: What about your future plans and gigs? Maybe you are going to play at some cool event or festival? Where can we enjoy your show live?
KAKA: I have decided to control performance times recently, because I want to leave more time for making new music. Oh, by the way, the super cool event I'm going to play at is the awards ceremony of Djanemag in Bordeaux. I hope to see you there!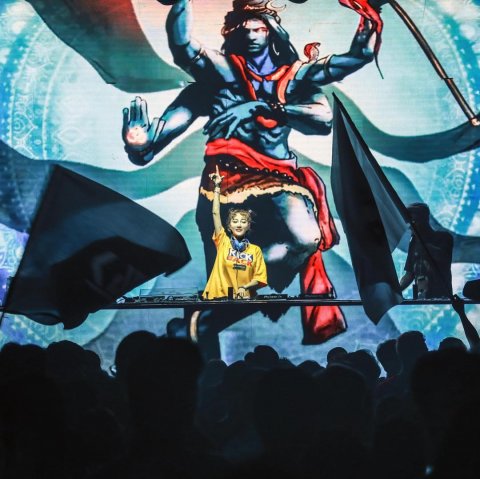 BE SURE YOU FOLLOW DJ KAKA ACROSS ALL SOCIAL MEDIA AND DON'T FORGET TO SHOW YOUR LOVE AND SUPPORT AND VOTE FOR DJ KAKA AT TOP100DJANES.COM!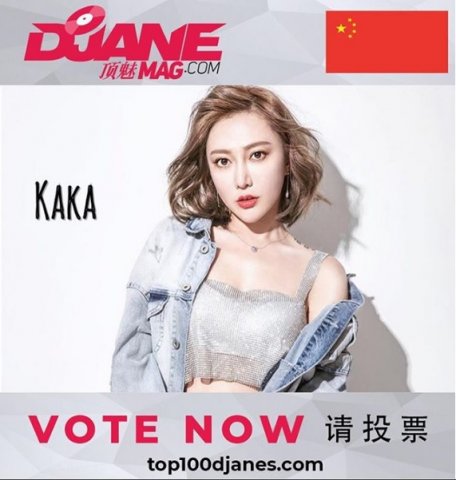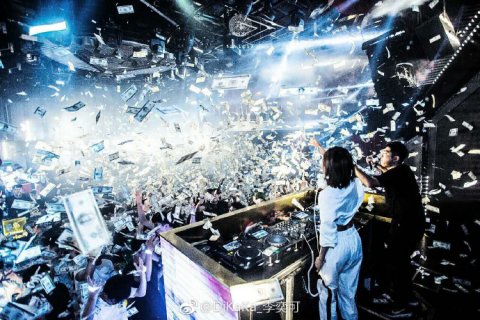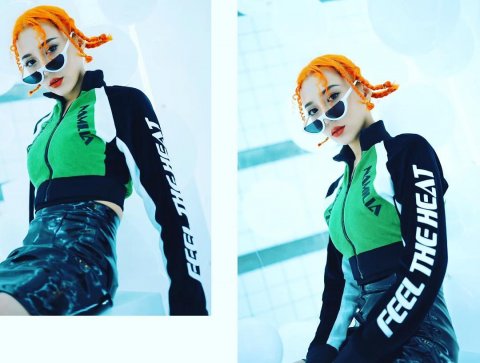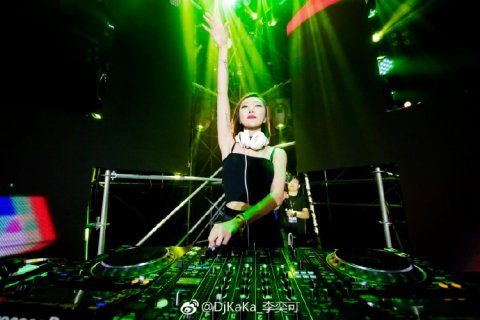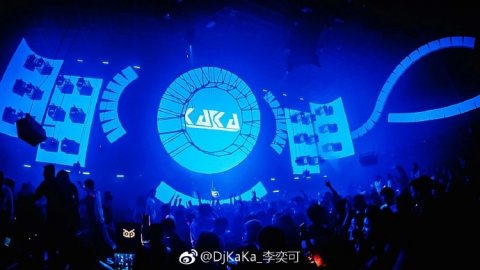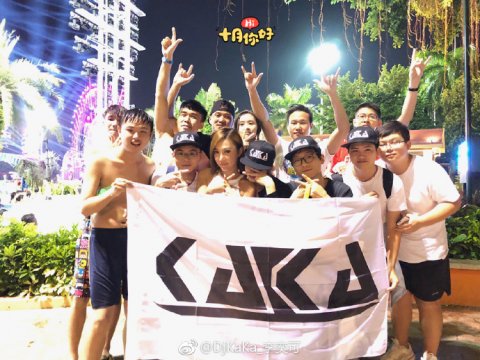 你好!我们很高兴采访你。
首先,请告诉我们你是怎么开始Djing的?
小的时候就很喜欢音乐,但并不知道世界上有DJ这个职业。一个偶然的机会,朋友的生日我们去了夜店,但时看到舞台上有一位女dj,那是2008年,当时女dj非常的少见,看到她用音乐掌控全场的时候,才知道原来和音乐有关的职业还有"DJ"这一种。那时候就坚定的想要做一位dj了。在那个时候在中国能学习做dj的途径非常少,没有学校,没有工作室。只能去拜师学艺,家里人也不支持,总之求学之路很坎坷。
您第一次公开体验的时间和地点?
第一次登台演出是在我的家乡,哈尔滨。那一天还是圣诞节,2008年的圣诞节,那天夜店人很多。虽然我已经早早准备好了set,但是内心还是经紧张到不行,那种紧张的感觉到现在还记忆犹新。但结束之后,就超级兴奋,因为完成了自己的第一场演出!
你工作过的最酷的俱乐部或节日是什么?你梦想有任何节日或音乐活动吗?
对我来说最特别的就是今年的ultra北京,因为这是我梦想很久的舞台了,而且是在主舞台表演,感觉非常兴奋!对我来说算是一个里程碑。更大的梦想是想登上tomorrow land 的主舞台,让更多人听到我的音乐哈哈!
您如何看待Djanemag排名?它会影响你的受欢迎程度吗?
讲真的,去年新开了中国区Top,过程中感觉有点乱,会有一些担心榜单的真实性。但最后的结果是公平公正,让我对Djanemag很敬佩,能在Djanemag获得排名,感到非常的荣幸!它让更多人知道我,并且对我更加的认可。
 DJ生活中最好的派对是什么?你为什么记得它?
最好玩的派对我感觉是Tomorrow land,因为它有十几个不同音乐风格的舞台,连续两周,六天,并且可以容纳10几万人。真的是很盛大而且有文化底蕴的音乐节。去过的人都会永生难忘。哈哈!
我们知道你在熊猫音乐节上演过,告诉我们这个事件。
熊猫音乐节作为一个以文化交流为主旨的音乐类文化活动,也为无数对中华文化感兴趣的外国友人提供了了解契机。所以我是代表中国参加这次演出,我准备有中国风元素的音乐,想让更多澳洲人了解华人文化,这是一个非常棒的音乐节。这次演出之后,也在澳洲成功的圈了粉。哈哈~
你是中国最受欢迎的DJ之一,并且在世界上越来越受欢迎吗?你成功的秘诀是什么?
我想这和参与很多综艺节目有关,很多热播的节目都会闪现我的身影,有人开玩笑说,我承包了中国综艺节目的DJ职位。哈哈。但能被综艺界认可,是因为拿过PioneerDj大赛混音组冠军吧,从拿到冠军之后,才有接下来的这些机会。其实我没有什么秘诀,就是一直努力做自己想做的事吧!
你未来的计划和演出怎么样?也许你会参加一些很酷的活动或节日?我们在哪里可以欣赏您的节目?
最近会控制演出的场次,更多时间留给自己放在制作新音乐上。哦对了,近期超cool的一场活动就是24号波尔多的Djanemag的颁奖仪式上。希望可以看到你们~!