You are here
READ NOW! EXCLUSIVE INTERVIEW WITH DJ BB DENG!
You can't talk about China's techno scene without acknowledging the force that is Hong Kong born, Taiwan-bred DJ BB Deng. With over a decade of experience under her belt,
including the countries' major electronic festivals, club residencies, radio shows as well as numerous gigs and worldwide tours. 
 BB Deng head off to regular tours in all of China, playing in more than 20 cities alongside artists such as Mark Reeve, Remy, Secret Cinema, Warren Fellow,
Alex Flatner, Nakadia, Tijana T, Simina Grigoriu, Sander Kleinenberg, Stiv Hey, The Yellowheads, etc.
 
DJANEMAG: Hello! We are happy to interview you. At first, tell us please how did you start Djing? 
BB DENG: Istarted to DJ when I was still a young student back in Taipei, I found a bar named "ROXY" which the owner had a massive collection of records. I was trained to be a DJ there.
DJANEMAG: When and where was your first experience for public? 
BB DENG: At ROXY I started to work as a resident DJ, I think it was in year 2000.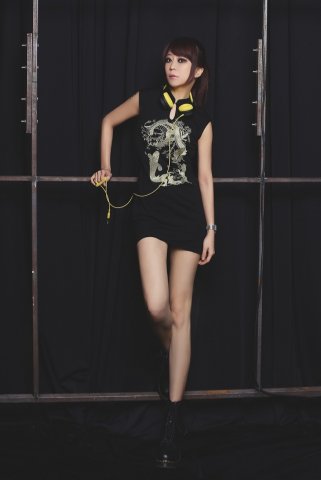 DJANEMAG: We know, you spend more time in Berlin, did you move here ? What is your connection with this city?
BB DENG: My first DJ experienced in Europe was in 2013, then I started to do twice a year Europe DJ tours from 2015, since then I was having the idea of moving to Berlin, this year in 2018, I finally moved to Berlin with a long term Artist visa and settled myself down. Berlin is a very special city which gives people an open vibe to be yourself, the electronic music scene is huge with all kinds of possibilities,many artists from the world based here so it can also be very competitive, but I always consider this kind of stress is positive stress, it motivates you make more efforts and to be better.  
So yes I moved to Berlin but time to time I fly back to China, not only to DJ tour back myself, I also started a new agency name YUN to be the bridge between Germany and China.
DJANEMAG: What was the coolest club or festival you worked at ? Is there any festival or music event you dream to perform?
BB DENG: I played at different clubs in Berlin, but so far my best experienced was at a club named "Suicide Circus", when I was in China I was already quite curious about this club by its interesting name, it was one of the most enjoyable DJ set I play in my life, the size of the indoor room was just about right to me, sound system was pretty good, I could really feel my music connected to everyone on the dance floor although it was so dark that I could barely seen anyone's face.
Another great experienced I had was to play for "Zug Der Liebe", which came with a similar concept of the original LoveParade, there were more than 20 trucks on the street, each truck represented a club or a label with DJs playing on it. I was lucky to play twice in both 2016 and 2018, there were countless people following the moving trucks and dancing, it was nice to see the whole city seemed to celebrate love and music together, no matter what is your nationality, age, sex…etc.
And of course there are many festivals and venues I'd like to play for, I will give time and see what will happen.
DJANEMAG: How you communicate with your fans on social networks? Do you do it yourself or you have manager for it?
BB DENG: For the Chinese audiences I shared my information mostly via Wechat, for international crowd I use mostly Instagram, Facebook, Soundcloud and Youtube. I have also my official website – www.bbdeng-music.com which includes all my social media links.
I manage all my social platforms by myself, but when I cooperate with no matter labels, promoters, agencies, clubs, festivals, podcasts, brands… etc, they would also promote it at different channels. Maybe at some point I will get a manager in Europe.
DJANEMAG: You are one of the most popular Dj in China . What is a secret of your success?
BB DENG: Thank you for your complement, there is really no big secret, but to share with you my thoughts,I think first you have to be really passionate at something and know that if you really want to reach your goal you need to make plans, thenconsistently working on it with actions, second you have to have a positive mindset, even when sometimes we human can all fall into this grey area and feeling worry, you just have to keep pumping up yourself and listening to that little positive voice in your stomach, some called it Intuition.
For opportunity, many people prefer to call it luck, but I think everything comes with a reason. Instead of sitting and waiting for "Luck", what can you do to attract it?
I think don't always wait for people to approach to you, trying to create opportunity for yourself. And to know there are still so much more you need to improve so you have to keep learning and making progress.
Be humble and appreciate is also important, at the end it is not a one person show, it comes with many people's hard working and supporting. I believe in positive energy, eventually the universe will take care of you, just focus on your own grow and be true to yourself.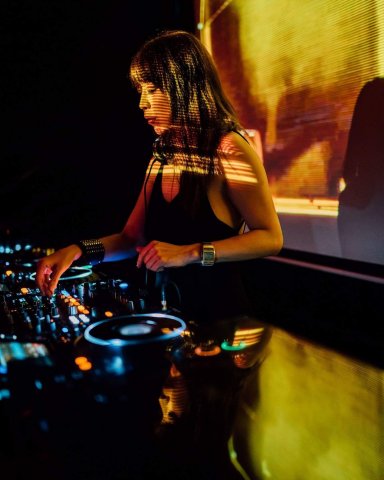 DJANEMAG: We know, you had your birthday recently. How did you celebrate birthday party?  
BB DENG: This was my first birthday in Berlin, I contacted a bar which I like a lot and organized an intimate birthday party there and invited some of my friends to share the decks with me.
DJANEMAG: What about your future plans and gigs? Maybe you are going to play at some cool event or festival? Where can we enjoy your show live?
BB DENG: At the moment I'm working on my first EP, lately I'm spending a lot of time in the studio, I am planning to stay in Berlin for a longer time, so far it is still the beginning of this new page of my life, so I can't predict very much what's going to happen. But I will do my best.
For my coming gigs, you are always welcome to check my social medias or my website. Thank you for your interview!
BE SURE YOU FOLLOW DJ BB DENG ACROSS ALL SOCIAL MEDIA AND DON'T FORGET TO SHOW YOUR LOVE AND SUPPORT AND VOTE FOR DJ BB DENG AT TOP100DJANES.COM!