You are here
New Year's Eve Party with DJ KAKA!
Have you thought how you will meet the new 2020? We have a terrific offer for you. Celebrate the New Year brightly and loudly!!!
When: 31 DECEMBER !!!
Where: COVE CLUB, MANILA !!!
With whom: DJ KAKA !!!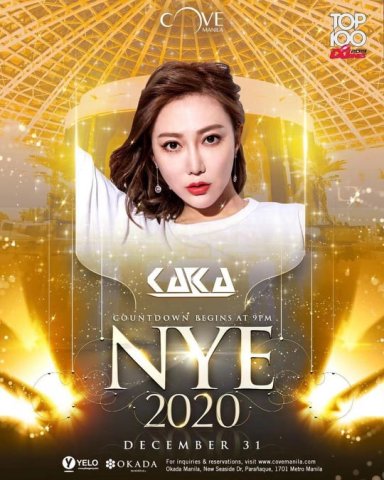 DJ KAKA is one of the most talented Chinese artists. She took position №81 in the list TOP100DJanes 2019.
We are sure she is preparing a special performance for you on New Year's Eve. Come and see yourself. This night will be special for you!!!