You are here
DJ Lisa announced her Indian tour
Just 2 weeks left to DJ Lisa India tour .
In September this well known , adorable and high respected by Indian crowd DJane will start one more series of performing over her beloved country of the contrasts .. she'll be spinning in the best clubs of Kolkata , Mumbai , Bangalore , Hyderabad and many others .. falling in love with Indian culture and traditions , Lisa's gonna please all the fans with the best Bollywood vibes , including her own remix for the popular and favorite Indian songs.
Also she'll represent the best new releases of her profession style Bass House , you have opportunity to enjoy it as well .
13-23 September.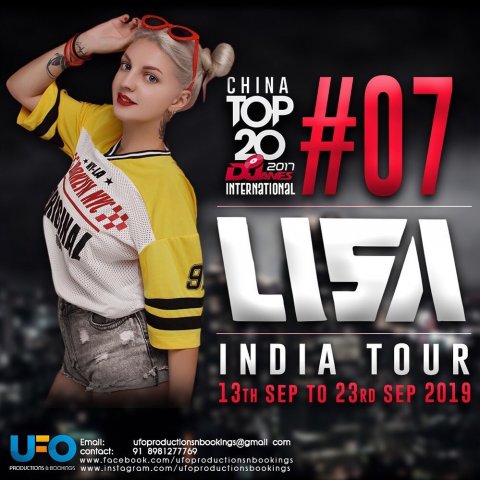 Don't miss it.
Regards, DJANEMAG