You are here
Check out exclusive interview with DJane LISA!
DJ LISA is an International DJ, producer, radio host of Anytime radio show. One of the most talented, successful, sought-after DJ with high professional level with a subtle feeling of the dance floor and the incredible dedication. Stage performance by Lisa is a combination of the most mainstream trends in EDM music. Her sets - a very harmonious blend of talent, taste and skill of a professional DJ. Her music, sexy charisma and incredible power make you forget about everything. It is a universal language that unites countries and continents. LISA  talked with Djane Mag China about her life in China, touring around the World, performing on one stage with Steve Aoki and many other Top DJs! Read our exclusive interview below! 
DJANEMAG: You are from Ukraine. Can you name the main reasons of moving from your country? Is it difficult to achieve popularity in your native country and why did you choose China for life and development of your career?
LISA: When I started traveling, I saw the level and development of club culture in other countries and immediately it became clear that I don't want build the career in Ukraine. (smiling) The choice fell like China as a country for life, because this culture is the closest to me and I want build a further life there. In order be popular in Ukraine, as well as in other countries, one must pave a long path of his creative development. But I like live and work in another country more then Ukraine. Sincerity and bestowal of people is felt more, because they come to the club as a rave.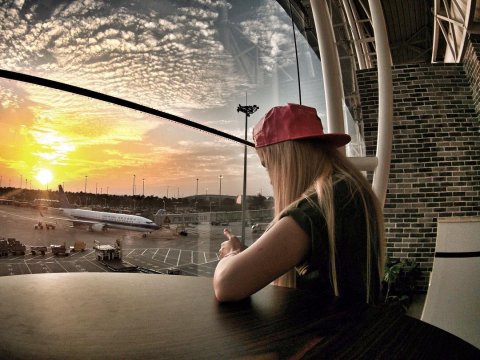 DJANEMAG: Can you tell something interesting about Chinese culture and life? Was it difficult for you to adapt?
LISA: Arriving to China around 4 years ago, I didn't immediately understand how the club culture is arranged here, but it was not difficult to adapt. I was very surprised that in most clubs there are practically no huge grounds, everything is crowded tables. With music it was all simple, I played their favorite style - Electro House.
DJANEMAG: Your touring schedule covered many countries! You performed from Panama to India, from France to Malta, from Italy to Germany and everywhere in between. What country impressed you most and why? Are there any differences of performances in China and Europe?
LISA: Each country was interesting, India impressed with its contrasts of life, in Germany people are very picky in music styles, in Amsterdam unreal atmosphere is created in small bar's with 50-100 people.
DJANEMAG: Name the brightest moments of 2017 in your career. 
LISA: 2017 began with a big festival in India, more than 7,000 people came to celebrate New Year. An unforgettable moment was support my radio show by large Russian radio station. Also meeting and working on the stage with famous DJs, like Danny Avila, Steve Aoki.
DJANEMAG: Being a female DJs, how does it look like? What's the most enjoyable part of your job and the most difficult?
LISA: The female djane is in no way inferior in the work of the male DJ. This is proven by djanes like Krewella, Nervo, Juicy M. The most pleasant thing in work is the full dance floor of people who come to support me and dance when i playing music. This motivates me to be even better. And the most difficult thing is to sit at the studio for new tracks and ideas.
DJANEMAG: What was the coolest club or festival you worked at ? Is there any festival or music event you dream to perform?
LISA: Each club where I worked can be called the best and special.
At the moment, The best club is THE ONE Guangzhou.
My goal is to get to the Ultra Music Festival as an invited DJ.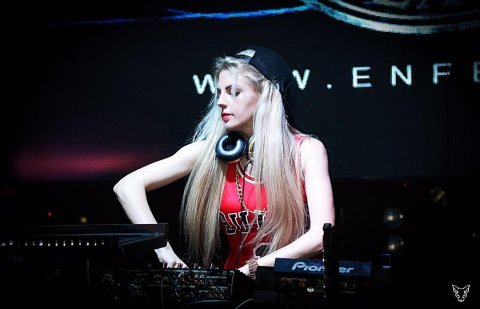 DJANEMAG: Where do you find your inspiration?
LISA: Inspiration comes spontaneously, flying in an airplane, seeing new cities, smiles and emotions of people on the show. The main thing to be on the wave with those that motivate and inspire to work.
DJANEMAG: Any final words, or advice for our readers?
LISA: Look for yourself, your unique style and persevere with your dream, which will come true!
Don't forget to support amazing DJ Lisa in the main TOP 100 DJanes Poll and in TOP 20 Internationall DJanes in China!
All necessary links here: top100djanes.com and china.djanemag.com/topdjanes 
Photo from LISA instagram page, follow her @lisadj_official